Loraine Lundquist—the Democrats' choice for L.A. City Council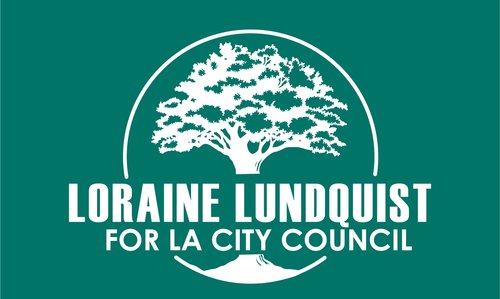 Vote on August 13 in the special election for City Council District 12.
Need help with how to vote?
Dr. Lundquist is the ONLY candidate endorsed by Democratic organizations.
We are the North Valley Democratic Club. We are a group of individuals, all Democrats, who get together to support candidates who share our values.
Dr. Lundquist shares our values!
Dr. Lundquist among speakers on shutting down the unsafe and unneeded Aliso gas facility.
She has been on the front lines for shutting down the unsafe and unneeded Aliso Canyon Natural Gas Storage Facility, which had the massive gas blowout a few years ago that injured so many of us. She has been fighting for protecting residents from the very beginning, and she will keep up this work in the City Council.
The independent root-cause analysis found that the gas company suffers from a lack of a safety culture and found many specific instances of safety failures.
The facility is not a source of our natural gas. It is only used for temporary storage. The gas company wants it to make more money by hopefully buying low and selling (to us) high. We can bring in enough gas from our out-of-state sources every day to meet our needs for that day without storage.
As an astrophysicist who teaches climate and sustainability at CSUN, Dr. Lundquist will lead the city to use green energy while making life better for all of us.
Loraine will fight homelessness with a comprehensive approach to affordable housing and by connecting more people with the services they need. Starting with permanent supportive housing for the homeless will clean up our streets and save taxpayer money.
Loraine will fiercely defend women's rights, including the right to choose. She will expand paid parental leave, which has been shown to improve business productivity, morale, and employee retention. She will invest in families and help Los Angeles lead the way forward.
The Los Angeles Times says "The best person for the job is Loraine Lundquist." Being a scientist, "Lundquist would bring a fresh perspective from the North Valley to City Hall."
Dr. Lundquist's endorsements also include the official Democratic Party and these groups of Democrats:
Democratic Party of the San Fernando Valley
North Valley Democratic Club
West Valley Democratic Club
Progressive Democrats of America—San Fernando Valley
Valley Grassroots for Democracy
New Frontier Democratic Club
San Fernando Valley Young Democrats
Democrats for Israel—Los Angeles
Americans for Democratic Action—SoCal Chapter
Monthly Democratic Luncheon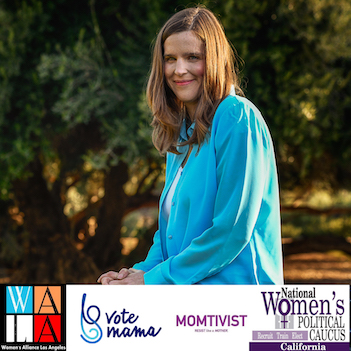 and these elected officials:
Insurance Commissioner Ricardo Lara
California State Controller Betty Yee
Assembly Speaker Anthony Rendon
Congress Members:

Nanette Barragan
Julia Brownley
Katie Hill
Mike Levin
Brad Sherman

Los Angeles County Supervisor Sheila Kuehl
State Senator Henry Stern
Assemblymember Jesse Gabriel
Assemblymember Christy Smith
Los Angeles City Council Members:

Bob Blumenfield
Mike Bonin
Marqueece Harris-Dawson
Paul Koretz
Paul Krekorian
David Ryu
---
Come to our NVDC meetings
Join us to discuss the issues of the day and vote for endorsing great candidates like Dr. Lundquist. Hear from the candidates as we did at a forum before we selected Dr. Lundquist as our choice in this election.
We meet on the third Thursday each month, so the next meeting is August 15. We will be discussing the proposed bus lanes in the North Valley and will hear from Council Member Ryu.
August 15, 2019
6 pm for dinner
7-9 pm for meeting
Sizzler
20557 Devonshire St (just west of Mason)
Chatsworth, CA 91311
Guests are welcome. To become a member, sign up here. Or just get our occasional (roughly monthly) emails.
---
Paid for by North Valley Democratic Club, FPPC ID 960365, in coordination with Loraine Lundquist for City Council
9410 Owensmouth Ave, Chatsworth, CA 91311